The 2019 Progressive Aboriginal Relations Luncheon in Vancouver brings together companies that are interested in the Progressive Aboriginal Relations (PAR) program. Meet businesses that are committed to promoting and developing partnerships with and investing in Aboriginal businesses and communities and learn about how your company can become a PAR-committed company.
Moving Capital, Shifting Power
CCAB and the Shareholder Association for Research and Education (SHARE) recently partnered to identify opportunities for investment corporations to contribute to economic reconciliation in Canada. Their research findings revealed that the majority of firms are not currently integrating Indigenous targets into their policies, investment practices or decision-making in a way that would positively impact Indigenous Peoples and businesses. During the luncheon, join CCAB and SHARE for the launch of our "Moving Capital – Shifting Power" research and panel discussion on the importance of integrating Progressive Aboriginal Relations (PAR) into Indigenous engagement and investment strategies for the finance industry.
Speaker James Blackman

President/CEO and Co-Founder
Primco Dene Group of Companies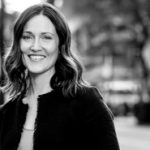 Shannon Rohan, Chief Strategy Officer
Shareholder Association for Research and Education
Speaker – Jean Paul (JP) Gladu

President and CEO of the Canadian Council for Aboriginal Business (CCAB) based in Toronto
Speaker – Randy Moore

Vice President, Strategic Development and Aboriginal Relations
Bee-Clean Building Maintenance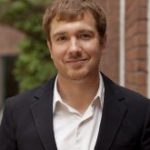 Max Skudra, Director, Research and Government Relations
Canadian Council for Aboriginal Business